Jumbunna has worked in a Transdisciplinary team model for many years. The team consists of early childhood and special education teachers, speech pathologist, occupational therapist, psychologist, children services workers and administration staff. Jumbunna promotes a positive working environment by respecting and valuing the skills and diversity of all staff employed.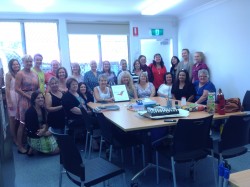 Jumbunna staff celebrating their "EXCELLENT AWARD" from The Department of Education and Communities.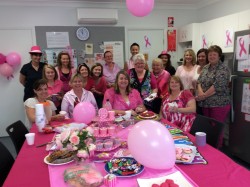 Jumbunna staff raising money for Breast Cancer.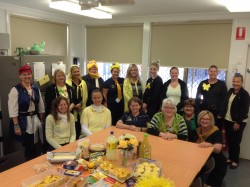 Staff morning tea for Daffodil day… great cause, great company, great food.