Jumbunna encourages student and volunteer participants as we are committed to assisting students gain valuable experience in early childhood and disability settings. All volunteers and students over the age of 18 must have a current Working with Children Check and Police Criminal Check prior to starting placement.
We have volunteers and students through all aspects of the organisation including the Reverse Integration Preschool, Mobile Preschool, Supported Playgroups, Therapy and Administration. If you are interested in volunteering please contact Karen McDermott.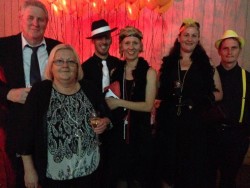 Cherylyn Yates volunteer of the year at the Casino Disability Services Awards, Gala Ball. Cherylyn volunteered her time at Jumbunna for many years in the role of President as well as working in the Supported Playgroups and Parent Infant Groups.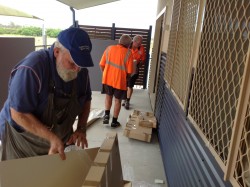 The local Men's Shed volunteer their time to build some equipment for the children.